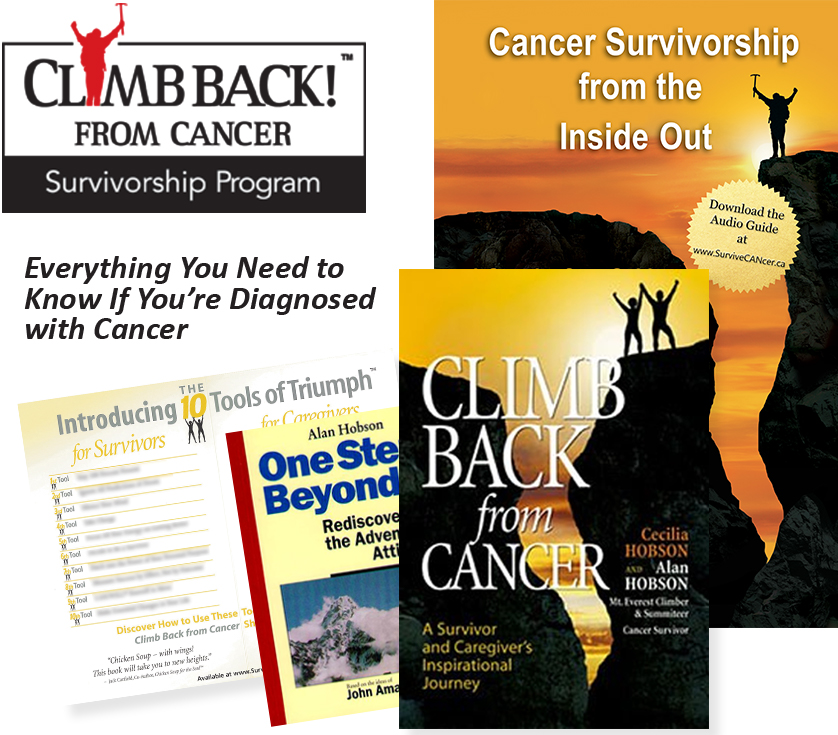 Welcome to The On Purpose Podcast with your host, Lynn Thompson. Time: 47:07 minutes.
Lynn's guest, Alan Hobson, is familiar with adversity, bouncing back from setbacks, and facing fear. Lynn is proud to say that her long-time friend is the tenth Canadian to summit the world's tallest peak, Mt. Everest. Three years following that incredible accomplishment, Alan was diagnosed with the very aggressive blood cancer, acute leukemia, and given less than a year to live. Through a long, intensive journey of treatment, today he is one of less than a few dozen people in the world ever to regain an elite level of fitness after an adult blood stem cell transplant for the treatment of leukemia. 
Alan has been a guest on Oprah and has written seven books. He has created, with philanthropic effort, the world's first program for those newly diagnosed with cancer, called The Climb Back from Cancer Survivorship Program. The program is available through SurviveCANcer.ca
The 26-minute version of Lynn's conversation with Alan Hobson is featured on Living on Purpose on WomensRadio.
Music is audio_hero_Black-Fedora_SIPML_J-0310 from https://www.zapsplat.com
The On Purpose Podcast email: theonpurposepodcast@gmail.com
Lynn is an editor of words and audio.
See more information at Lynn's LinkedIn page.
Thank you for listening.
Be safe.
Be well.
Till soon.